Here is the list of sweet/wholesome anime like Tonikawa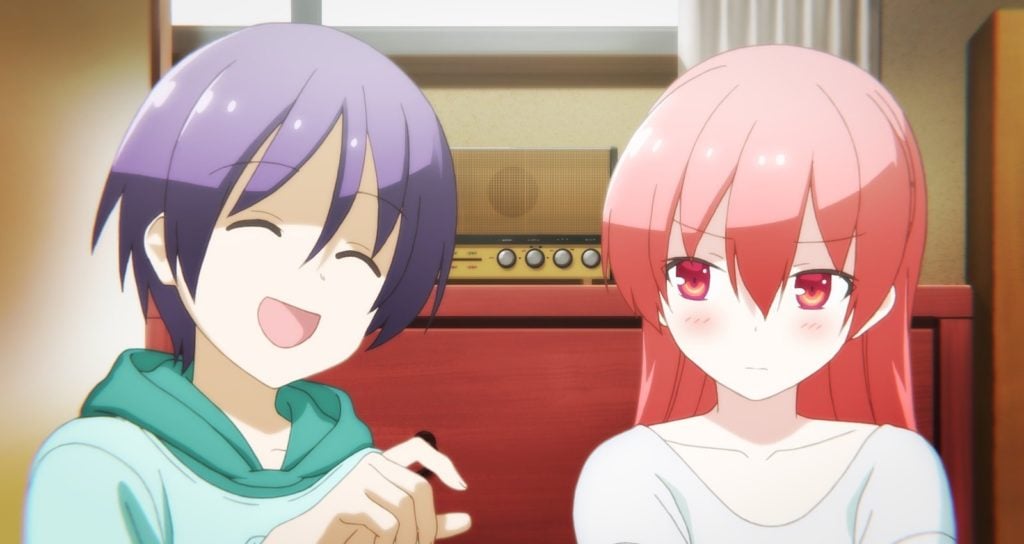 'Tonikawa' Anime is a wholesome anime with so much sweetness that you might become diabetic. Haha, this is just a joke. Anyway 'Tonikawa' became very popular recently because of different concept than any other romance anime. There is no drama or any difficulties in the relationship just the sweetness of two teen couples who are very pure and don't have any malice. So, after watching the series you must be wondering if there are any other anime like this. So, here is the list of 10 animes that have same or close concept like 'Tonikawa'.
10 Sweet and Wholesome Animes Like 'Tonikawa'
10. I can't Understand What My Husband Is Saying
Genre: Slice of life. comedy, Romance. Seinen
Episodes: 12
This anime and Tonikawa has one thing in common that they both have married couples. So, their is no extra drama. There are sweet moments between husband and wife that is fun to watch.
9. Tsurezure Children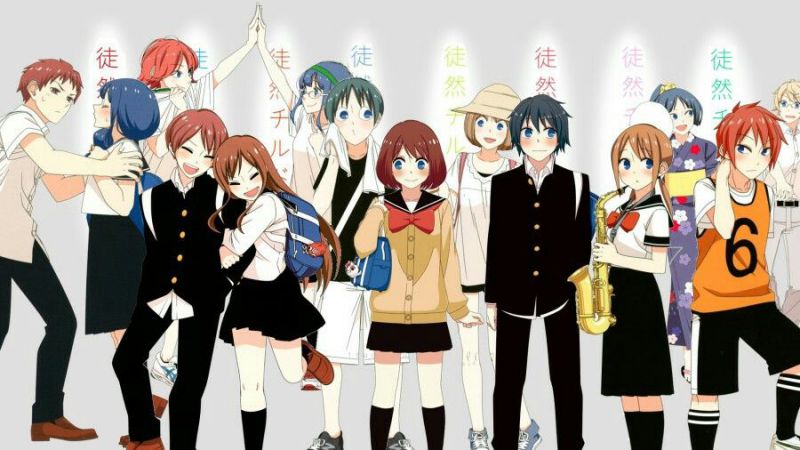 Genres: Comedy. Romance. School. Shounen
Episodes: 12
Tsurezure Children is like any highschool Romance an at the same time its not. Unlike any other anime their is o main character. Their are many couples. Everybody got their own circumstances. Overall it is an enjoyable anime.
8. Love is like a cocktail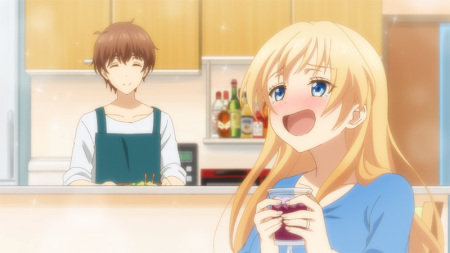 Genres: Slice of Life, Comedy, Romance
Episodes: 13
Love is like a Cocktail is a great anime short about a couple in which the husband is a bartender Masaki. Chistao is a working woman in a company. Pretty, reserved and excellent in her work. Sora, her husband, works in a bar. The anime deals with Chi-chan being welcomed or treated to a drink by her husband everyday, and the cuteness that un-follows thereafter. This is the love story of an unusual couples and relaxing to watch. So, It will give a feel of Tonikawa's.
7. Sword Art Online
Genres: Action, Game, Adventure, Romance, Fantasy
Episodes: 98 including 4 seasons
Sword art online is mainly a fantasy anime With the theme of isekai into the game but, still it does have sweet moments of our main characters Kirito and Asuna. You can enjoy action and romance in the same series.
6. Onegai Teacher!
Genres: Sci-Fi, Comedy, Drama, Romance, School
Episodes: 12
Onegai Teacher is a love story about a forbidden relationship between a teacher and her student. Their relationship starts out as a cover up, but grows into real one. Story revolves around their sweet moments and at the same time how to keep it a secret. It is sweet anime just like Tonikawa.
5. Oh! My Goddess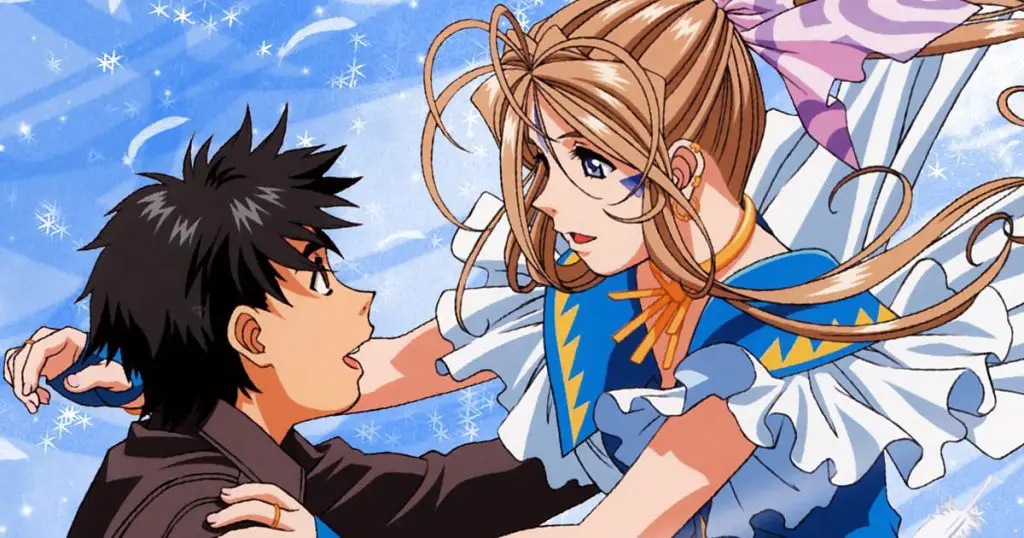 Genres: Comedy, Supernatural, Magic, Romance, Seinen
Episodes: 48 including two seasons. (there are OVA and a movie too)
Like Tonikawa in this series also the MC ask An stranger to marry her. This is a sweet and relaxing story that you would like to watch. Anime is old and classic and based on long running OVA series. Even being 15 years old this still give feels of originality.
Also read: Listing Top 10 Anime Watching Countries
4. Ore Monogatari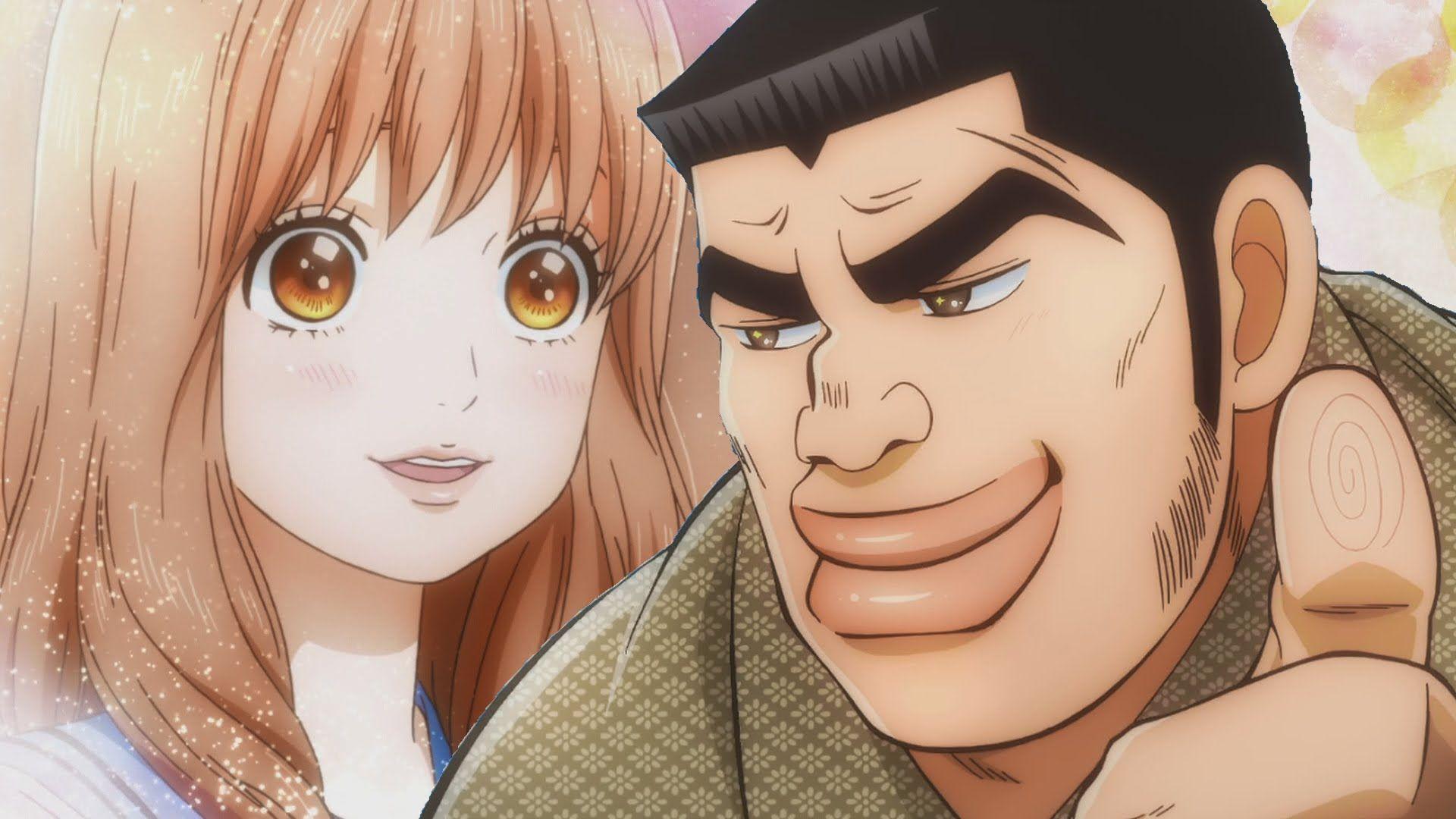 Genres: Comedy, Romance, Shoujo
Episodes: 24
This anime might not have enough of similarities but it is also sweet Like Tonikawa. Ore Monogatari is unlike your typical shoujo series. The male lead isn't some good looking, damaged bad boy who basically treats the heroine like dirt because he secretly likes her, and the tension between them builds until they just fall in love.
Gouda Takeo is a giant guy with a giant heart. Too bad the girls don't want him! (They want his good-looking best friend, Sunakawa.) Used to being on the sidelines, Takeo simply stands tall and accepts his fate. But one day when he saves a girl named Yamato from a harasser on the train, his (love!) life suddenly takes an incredible turn!
3. Skilled Teaser Takagi-San
Genres: Slice of Life, Comedy, Romance, School, Shounen
Episodes: 24 in two seasons.
Middle school students Nishikata and Takagi sit next to each other in class. Takagi enjoys teasing Nishikata with embarrassing pranks and jokes. In response, Nishikata creates plans to get his revenge, but he fails when she identifies his weaknesses and capitalizes on them. Like Tonikawa this series also got good dose of sweetness. Our main Male lead is constantly teased by the female lead. That is fun to watch and from there their relationship develops.
2. Itazura na kiss
Genres: Comedy, Romance, Shoujo
Episodes: 25
Just like Tonikawa here also couples are about get married aand will follow their married life. The story is collection of moments among them and their daily life.
Here also our male lead is a genius student like Nasa-kun from Tonikawa.
1. Horimiya
Genres: Slice of Life, Comedy, Romance, School, Shounen
Episodes: 13
This anime became very popular. Here Our main Male lead looks like a nerd and weak student but actually not. He is opposite what other think of him. This story is a sweet romance between two teenagers with no Dram crap.
Kyoko Hori, the most popular girl in her class, dresses plainly at home and takes care of housework. One day, Izumi Miyamura, the class loner, discovers her secret when he escorts her younger brother, Sota, home from a nosebleed.
If any of your favourite series is not there you can comment down to help other readers.