That time I got reincarnated as a slime is a very popular isekai anime with nice world building. So, Here we will discuss Why Rimuru Tempest can be said one of the best God among alll anime Gods.
1. Rimuru Tempest is a Neutral Being
Rimuru Tempest can be said unbiased being. If the world is actually commanded or regulated by a single entity then it must be completely neutral. It can't be female or male, human or monster. Rimuru fits in all of them and not too. Being a man in previous life and now residing in female body to take human shape. At the same time being a genderless creature i.e. slime. he is both monster and human. So, making him perfectly worthy of being called God.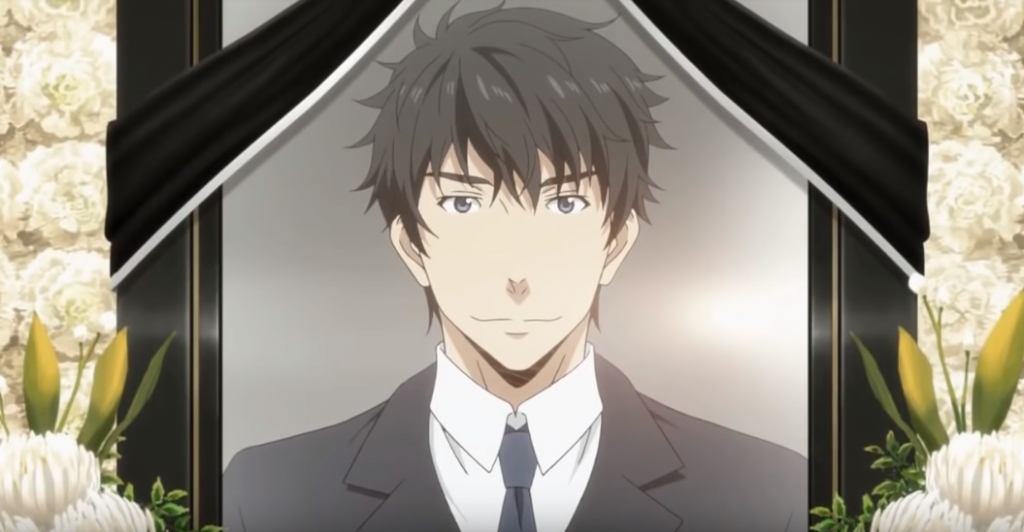 2. Rimuru Tempest is Both Fierce and Gentle
If masculinity is courage, strength and dominance and femininity is grace, gentleness and care then Rimuru Tempest can act as both in different situations. Lord for followers and Demon Lord for the for the enemy of his followers.
3. Generous God
A God is said to be above feelings, emotions. Same way after becoming slime Rimuru lost all of these. He gave powers to all of his followers. Even after death of Shion, He cries but didn't feel\sad but, for sake of them He slaughtered thousandof people just to bring his followers back to life.
4. How powerful is Rimuru tempest?/ Abilities of Rimuru Tempest.
If you are God the most important thing you need is power that can make others tremble in fear when needed. He got what it needs to be at top.
Mind Accelerate – Lets user extend their thoughts by up to a million times.
Analyze and Assess – Analyzes and assesses the target.
Parallel Operation – Operates on any matter the user wishes to analyze, separating it from the regular thought process. Any process under Parallel Operation is affected by Mind Accelerate and therefore sped up by a million times.
Cast Cancel – Annuls the casting period required when using Magic, etc.
All of Creation – Allows the user to fully comprehend any non-concealed phenomenon as long as they have a certain amount of knowledge beforehand.
Synthesize – Transforms two differing targets into a single object.
Separate – Release the properties inherent to the target and make it into a separate object.
Skill Modification – Allows the user to modify or even evolve skills under the right circumstances.
Future Attack Prediction – Allows the user to see from a series of outcomes which is going to happen. (The results that have been calculated have a 100% chance of occurring).
Predation – Absorbs the target into the user's body. Chance of success is lowered if the target has a consciousness of any kind. "Predation" can be used on organic, inorganic and non-physical objects (e.g. spiritual life-forms like Spirits and Demons), as well as Skills, Magic, Arts and any projectile-type attacks of the aforementioned categories, as well as magicules themselves. Compared to its Unique Skill counterpart: "Gluttony", it has been improved and can now ignore space and time to consume anything in the user's perception.
Stomach – Stores the predated target. It can also store materials created via Analysis. Items stored in the user's stomach are unaffected by time. Its space is roughly 10x that of Gluttony's.
ALSO READ: 10 Emotionless Anime Characters of All times
Mimicry – Allows Rimuru to reproduce the form and Skills of absorbed targets. Only available once the target has been fully Analyzed. Originally most intrinsic Skills gained from a predated species could only be used at full capacity by taking the form of said species, but Universal Shapeshift negates that issue.
Isolation – Stores harmful effects that are incapable of being analyzed, neutralizing them and breaking them down into magicules.
Rot – Inflicts "Rot" on the target, decomposing it if it is organic. Monster corpses partially absorbed in this manner will reward the user with part of the monster's skills. This effect is imbued by Predation.
Soul Consume – The ability to seize the souls of anyone begging for their lives, seeking help from the user, retreating, or running away. Once the condition is met, the soul can be seized at any time afterward, from virtually any distance instantly. The user can be informed about any malicious thoughts by the target immediately. The souls of the recently killed can also be seized.
Food Chain – Derived from "Receive" and "Provide". An ability that allows the user's subordinates to provide their strength to increase his own. He may also divert some of his strength down to them. "Food Chain" also grants him access to the skills of those connected to him.
Other legendary powers like are also there like: Gravity manipulation, soul manipulation, time manipulation, reality warping, void manipulation are all in his arsenal.
For more details about power levels visit here